Created by redheads for redheads and friends of redheads.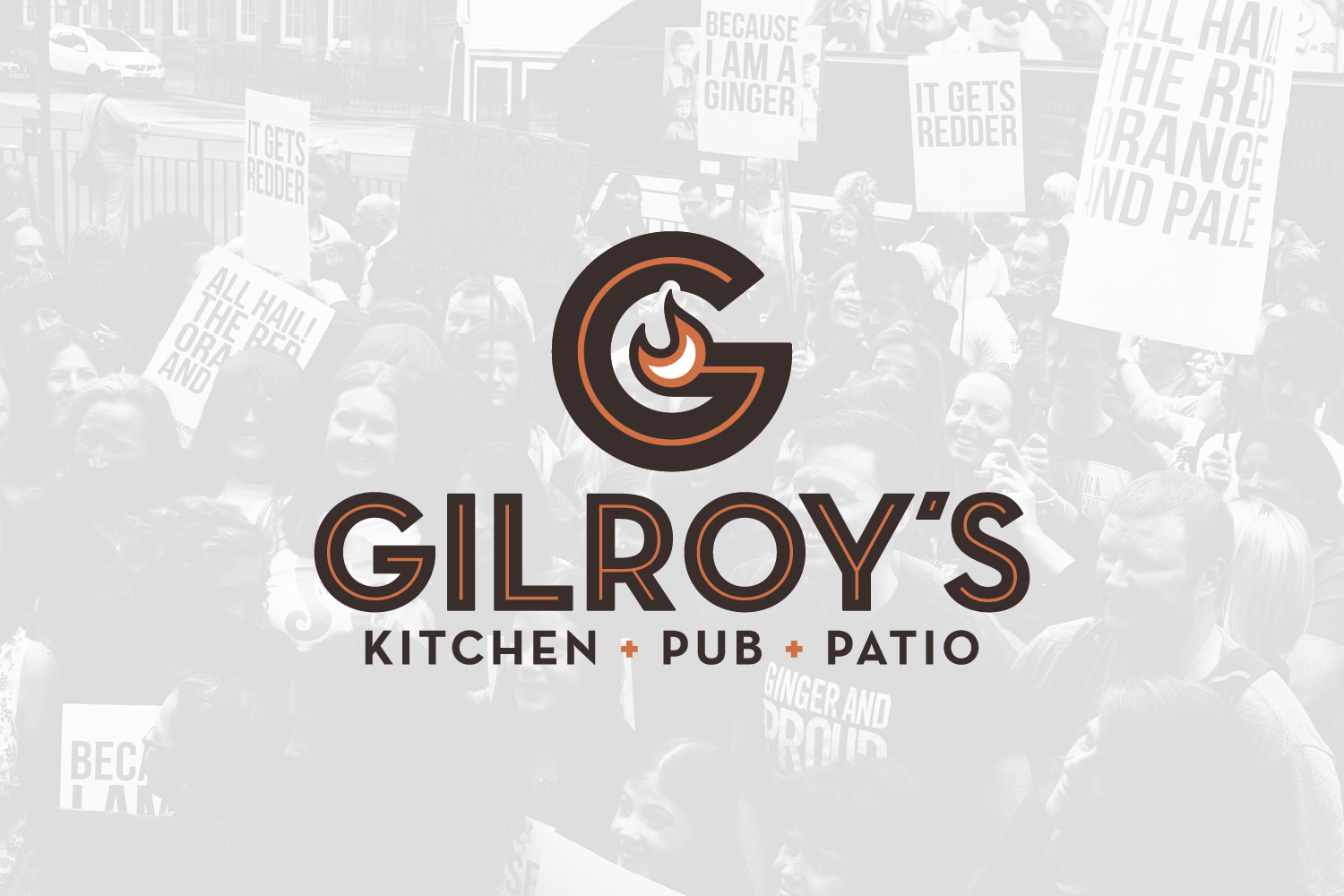 The name Gilroy's is Gaelic for "son of a redhead," and its off-center humor can be seen in subtle and not-so-subtle ways throughout the customer's brand experience.
Involved every step of the way, including what color to paint the accent walls, our team never had so much fun with a client. For Gilroys our team facilitated the branding & identity, signage, environmental design, mixed-media murals, apparel, and more.